Training programme director
Mr Matthew Barry (Royal London Hospital)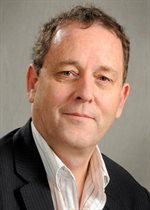 Mr Barry is an experienced Consultant Orthopaedic Surgeon who was appointed in 1998 to the Royal London Hospital.  His medical school training was at The London Hospital Medical College and his Orthopaedic training was at the Hammersmith and Charring Cross Hospitals in west London.  He then undertook a one-year fellowship in Paediatric Orthopaedics at The Women's and Children's Hospital in Adelaide, South Australia.
He was awarded an MS (Master of Surgery) degree in 1997 by the University of London. In 1998, he obtained his Certificate of Completion of Specialist Training (CCST) as well as passing the FRCS(Orth) examination.
His practice is equally split between children and adult orthopaedics.  He is regularly manages all aspects of children's orthopaedics including hip, knee and foot problems and conditions affecting the upper limb.  He is fully trained and experienced in adult orthopaedics, including foot and ankle surgery as well as fractures and their complications, such as mal-unions, non-unions and limb length inequalities.
He is a Fellow of the Royal College of Surgeons of England.  He  is also an honorary Senior Lecturer in the department of Medical Engineering at Queen Mary, University of London.  He has a research interest in the mechanical properties of circular external fixators (Ilizarov and Spatial Frame) in the treatment of fracture non unions, mal-unions and limb deformity, in both adults and children. He teaches medical students and medical engineering students as well as lecturing on postgraduate courses in Trauma and Orthopaedics.  He has a broad experience and research interests in the treatment of children and adult fractures and their complications.  This includes disturbances of the growth plate, limb length inequality, mal-alignment and non unions.
Tips from the TPD:
What makes a great resident?  Read the following paper.